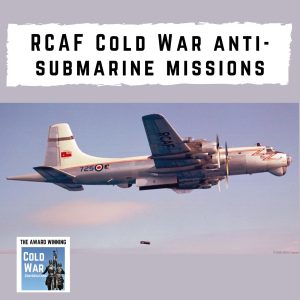 Colonel Terry Chester's flying career spanned some 42 years, and 10,000 flying hours. He joined the RCAF in Sept 1964 and in 1968 was awarded Navigator Wings.
Terry flew for 3,000 hrs on the Argus Maritime patrol aircraft where he spent a good portion of his RCAF career hunting for Soviet Submarines in both the Pacific and Atlantic areas of operation.
He was instrumental in the design criteria for sub-hunting capability when Canada procured the new Aurora, for anti-submarine hunting in the early 1980s.
Terry reveals sub-hunting tactics as well as details of Canadian participation in NATO exercises.
Among other stories, he describes how he accidentally attacked a US nuclear submarine, the perils of landing in Gibraltar, and Soviet sub-incursions into Canadian waters. He also recalls airborne meetings with Soviet aircraft and a trip in the British nuclear submarine HMS Churchill.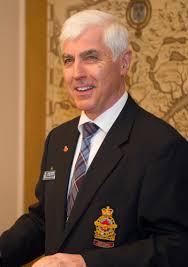 Episode 1 of our interview with Terry is here Episode extras including videos and photos https://coldwarconversations.com/episode54/
Cold War history is disappearing; however, a simple monthly donation will keep this podcast on the air. You'll become part of our community and get a sought-after CWC coaster as a thank you and you'll bask in the warm glow of knowing you are helping to preserve Cold War history.
Just go to https://coldwarconversations.com/donate/
If a monthly contribution is not your cup of tea, We also welcome one-off donations via the same link.
Episode extras including videos and photos https://coldwarconversations.com/episode290/
Do take a look at  Vintage Wings a collection of historically significant aircraft that Terry has worked on as well as the Royal Canadian Airforce Association of which Terry was a National President.
Support the project! https://coldwarconversations.com/donate/
Follow us on Twitter https://twitter.com/ColdWarPod
Facebook https://www.facebook.com/groups/coldwarpod/
Instagram https://www.instagram.com/coldwarconversations/
Youtube https://youtube.com/@ColdWarConversations
Support the Podcast and get access to exclusive extra content 
Available on our Patreon page here