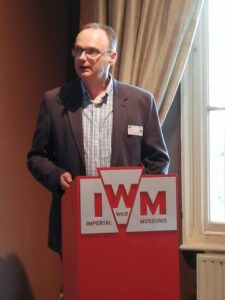 My name is Ian Sanders and I am the Host and Producer of the Cold War Conversations podcast. I was born during the Cold War and the ever-present threat of conflict between the Warsaw Pact countries and NATO loomed large over my formative years.
I'm passionate about preserving Cold War history and like those that experienced World War 2,  I could see stories being lost as eyewitnesses passed away.
In 2018 I started the podcast with no real prior knowledge of what I was doing, and since then I have been amazed by the interest, support and feedback that I have received. I thought that the podcast might get a few hundred downloads, but unbelievably it passed 1 million downloads in March 2021.
My goal is to preserve these stories and encourage people to learn more about this critical period in world history. With your help I'm building an oral archive of those who lived through and experienced the Cold War first hand.
In February 2022 my work was recognised when I was elected as a Fellow of the Royal Historical Society in recognition of my contribution to historical scholarship. 
If you enjoy the podcasts and would like to help me preserve Cold War history why not become a supporter on this link?

Aside from the considerable time I spend researching, editing and producing the episodes, there are costs in producing a podcast such as hosting of content, software licences and recording equipment and of course the Cold War Conversations coasters that go to all those that support the podcast monthly.

For a small amount per month, you'll help me stay on the air as well as get access to extras as part of our exclusive community as well as basking in the warm glow of knowing that you're helping preserve Cold War history.
There's more information here or click on the image below. However, you support me I really appreciate it.
Ian Sanders, Host & Producer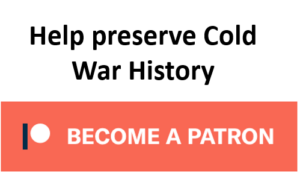 Our logo is kindly provided by Nathan Stowell Website: www.limitchik.com CC BY-SA 3.0