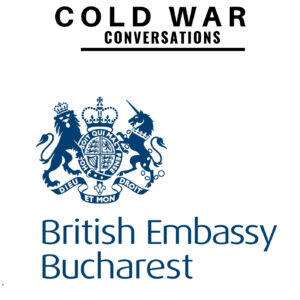 In this episode we speak with Colin Munro who has had an extensive career with the British Diplomatic Service.
Today we speak about his time as Head of Chancery in Bucharest, Romania between 1981 to 1982.  He provides a vivid view of a country initiating a policy of total repayment of the foreign debt by imposing austerity that impoverished the population and exhausted the economy.
If you like what you're hearing then from the price of a cup of coffee a month you can help keep us on the air.
Just click here for more information . Thankyou so much to our latest Patron, Jamie Williams.
Now back to today's episode where we start with Colin describing his role within the embassy.
Join our Facebook group here. Or follow us on twitter here.
<
Support the Podcast and get access to exclusive extra content 
Available on our Patreon page here