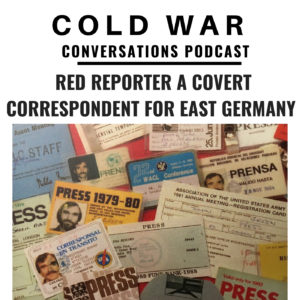 In this episode we speak to John Green.
John Green grew up in Coventry. After abandoning a zoology degree course after his second year at Bristol University, he switched to Drama.
In 1964 he made the adventurous move to the German Democratic Republic to study film at the National Film School in Babelsberg, near Potsdam.
He was the sole British student in the country. Returning to his native Britain in 1968, he became television correspondent for the GDR and spent 22 years reporting from around the world.
Because the GDR, particularly at the height of the Cold War, was not officially recognised as an independent state, he and his colleagues were obliged to work anonymously and quasi-clandestinely in order to obtain the footage they needed.
Before we start I'd like to thank our latest Patreons including Clive Watling, Michael Robert & Tom Williams. Patreons are supporters of the podcast who donate monthly to support the podcast further and get access to some exclusive extras. Monthly donations can be as small as $1 or a quid or a rouble and every donation helps keep us broadcasting and expanding the show.
Just  go to our web site at coldwarconversations.com and click on the "support the Podcast" menu option.
Now back to today's episode.
We start with John  telling us about this early life in Coventry.
[amazon_link asins='B004UB7YMW' template='ProductCarousel' store='worldwar2pill-21′ marketplace='UK' link_id='06cf74a7-cea7-4e11-9a16-c76049b4b241′]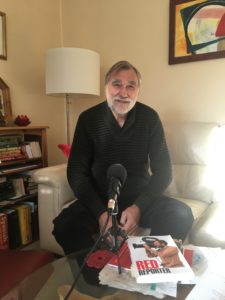 Links