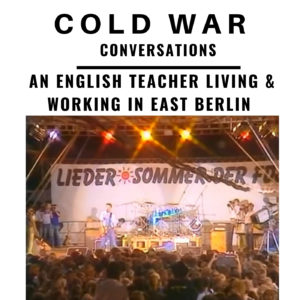 Today we speak again with Eileen Ford-Price who was an English teacher in East Berlin  in the GDR in the 1980s.
Before we start I'd also like to thank out latest reviewer in Itunes Andrew Cairnes for his five star review. Please do add reviews to your podcast providers site, it helps to spread the word.
Now back to today's episode. Eileen shares some great details with us of working in East Berlin, with some surprising details. Eileen also generously reveals details about the contents of her Stasi file.

It's a fascinating story that includes Eileen's escape from the Volkspolizei following a Billy Bragg gig in East Berlin.  We welcome again Eileen Ford-Price.
Links
Billy Bragg Concert in East Berlin.
Attila The Stockbroker – Echoes Of Rhodesia (live at Liedersommer Berlin DDR)