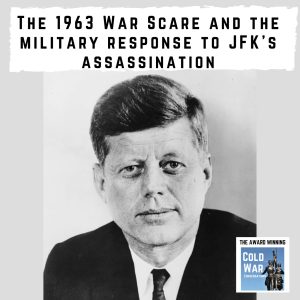 On 23rd Nov 1963 at Kunsan Air Base, South Korea a detachment of US Air Force B-57 Canberra bombers were parked on an alert pad each with a live nuclear weapon in their bomb bay and ready to fly at a moment's notice.
At 0400 klaxon horns aroused the crews from their slumber and they rushed to their waiting aircraft, for what they likely thought was just one more drill
But this morning was different…
As the crew strapped themselves into their cockpits, they were told to await a signal to fly their war mission…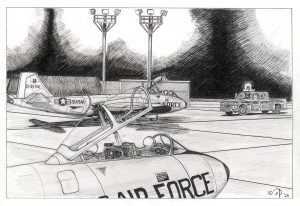 With targets in North Korea, China, and the Soviet Far East, the aircrews instinctively knew they would be flying one-way missions. But they had no idea as to why they were facing potential oblivion.
I talk with US Marine Veteran John F. Davies who has researched the little-known story of the military response to the assassination of President John F. Kennedy.
Here is the link to the  Air Force One audio tapes mentioned in our conversation.
Do you have any further information about the subject of this episode? Contact John via email at JFD3vet "at"protonmail.com
John also recommends this book which was a main reference for his research, "Surprise Attack", which covers moments when America was caught by surprise from Pearl Harbor to Benghazi. https://www.kirkusreviews.com/book-reviews/larry-hancock/surprise-attack/
---
The fight to preserve Cold War history continues and via a simple monthly donation, you will give me the ammunition to continue to preserve Cold War history. You'll become part of our community, get ad-free episodes, and get a sought-after CWC coaster as a thank you and you'll bask in the warm glow of knowing you are helping to preserve Cold War history.
Just go to https://coldwarconversations.com/donate/
If a monthly contribution is not your cup of tea, We also welcome one-off donations via the same link.
---
Find the ideal gift for the Cold War enthusiast in your life! Just go to https://coldwarconversations.com/store/
Follow us on Twitter https://twitter.com/ColdWarPod
Facebook https://www.facebook.com/groups/coldwarpod/
Instagram https://www.instagram.com/coldwarconversations/
Youtube https://youtube.com/@ColdWarConversations
Love history? Check out Into History at this link https://intohistory.com/coldwarpod