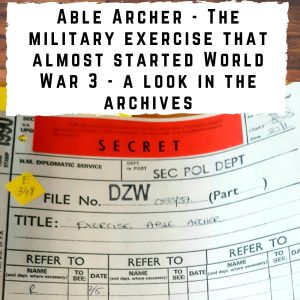 In 1986 Soviet Leader Mikhail Gorbachev said "Never perhaps, in the post-war decades has the situation in the world been explosive and hence more difficult and unfavourable as in the first half of the 1980s."
Listen on Apple PodcastsListen on SpotifyListen on Google Podcasts
He was referring to a period of immense tension between the Soviet Union and NATO when in 1983 a NATO exercise called Able Archer was believed to have almost accidentally started World War 3.
We delve into the Able Archer archives to talk about the most recent documents with  Francesca Akhtar, a researcher whose main research interests are US Cold War foreign policy, intelligence history and defence.
Francesca has written a dissertation entitled  "The most dangerous Soviet-American confrontation since the Cuban Missile Crisis?" An analysis of the origins, nature, and impact of the Able Archer 83 incident. Regular listeners will remember that Francesca talked about Able Archer 83 previously in Episode 19.
The battle to preserve Cold War history is ongoing and your support can provide me with the ammunition to continue to keep this podcast on the air. Via a simple monthly donation, you'll become part of our community and get a sought-after CWC coaster as a thank you and you'll bask in the warm glow of knowing you are helping to preserve Cold War history.

Just go to https://coldwarconversations.com/donate/

If a monthly contribution is not your cup of tea, We also welcome one-off donations via the same link.
---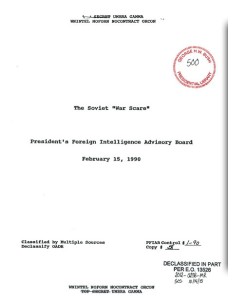 View the actual intelligence briefing documents here 
---
Video
Support the Podcast and get access to exclusive extra content 
Available on our Patreon page here