W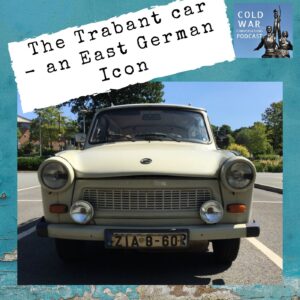 e're talking about East German cars with Alex Goffe and Mark Mullarkey of the UK-based Wartburg Trabant IFA Club.
Before we start I would again like to thank all those who are supporting the podcast with monthly pledges via Patreon. It is much appreciated and will allow us to expand the scope of the podcast.
If you would like to support the podcast further and get access to some exclusive extras use this Patreon link .
Some of you have asked for the ability to make a one off donation and this is facility is now available  via  Paypal  here
Now I don't think Top Gear or Jeremy Clarkson, etc. have anything to worry about, but I hope you enjoy our chat and ride through the Staffordshire countryside in Alex's Trabi…
Video





Web sites
UK-based Wartburg Trabant IFA Club,
Instruction manual in english for the Trabi 
Support the Podcast and get access to exclusive extra content 
Available on our Patreon page here