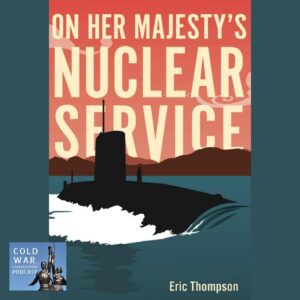 Commodore Eric Thompson MBE is the author of the book "On Her Majesty's Nuclear Service. He is a career nuclear submarine officer who served from the first days of the Polaris missile boats until after the end of the Cold War. He joined the Navy in the last days of Empire, made his first sorties in World War II type submarines, and went on to become the top Engineer in charge of the Royal Navy's operational nuclear submarine force based at Faslane.
In this vivid personal account of his submarine operations, he reveals top-secret submarine patrols, hush-hush scientific trials, and a chat with British Prime Minister Margaret Thatcher. It is essentially a human story, rich in both drama and comedy, like the Russian spy trawler that played dance music at passing submarines. There was never a dull moment. Behind the lighter moments was a deadly serious game. Eric's chat reveals some the secretive life of submarines and the men who served on them.
If you'd like to support the podcast and help keep it on the air then you can donate monthly via Patreon and get the sought after Cold War Conversations coaster and bask in the warm glow of knowing you are helping to preserve Cold War history.
Just go to https://coldwarconversations.com/donate/
If a financial contribution is not your cup of tea, then you can still help us by leaving written reviews wherever you listen to us as well as sharing us on social media. It really helps us get new guests on the show.
I'd like to thank some of our recent reviewers including Faye Dingaway, Syb 1, Cold War Gav, and Romford Stu.
I am delighted to welcome Eric Thompson to our Cold War conversation…
If you can't wait for next week's episode do visit our Facebook discussion group where guests and listeners continue the Cold War Conversation. Just search Cold War Conversations in Facebook.
Thank you very much for listening. It is really appreciated – goodbye.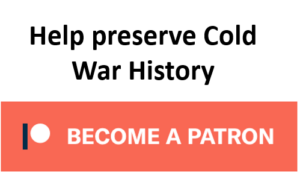 Eric's Personal web site http://www.commodoreericthompson.co.uk
Polaris missile launch procedure