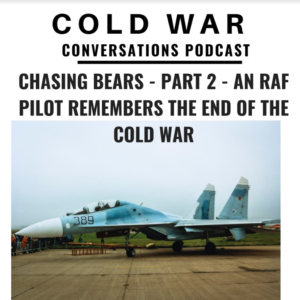 Nick Anderson is a former RAF Phantom jet fighter pilot.
In this episode we welcome back Nick as his story continues with his accounts of how the Soviet aircrew tried to distract RAF plane and how he was almost downed by the Soviet tactics.
The episode ends with Nick telling us about the final days of the Cold War.

Please join my Cold War Conversation with Nick Anderson Chasing bears…
Images provided By Nick
[ngg src="galleries" ids="10″ display="basic_thumbnail"]