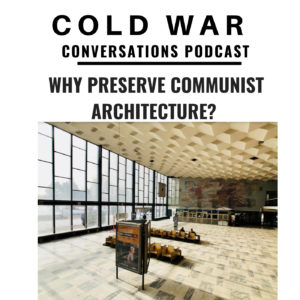 We welcome back Mark Baker from episode 9 where we spoke about his time in 1980s Czechoslovakia.
Mark is a freelance journalist & travel writer living in his adopted hometown of Prague. I really recommend his blog which can be found here.
Mark has lived in Central Europe for more than two decades and seeks out communist architecture in his home town and further afield. He is the ideal candidate to discuss the question "Why preserve Communist architecture?"
Enjoying what you're hearing? Support the podcast for the price of a cup of coffee a month here.
Now back to today's episode. Welcome back Mark Baker!
[ngg src="galleries" ids="11″ display="basic_thumbnail"]Can't wait for the next episode? Visit our discussion group here
Books