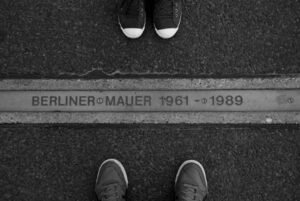 Cold War Conversations is working with the Imperial War Museum on a project called Voices of the Wall to commemorate the 30th anniversary of the opening of the Berlin Wall. We will be capturing personal testimonies of people's experiences of the Cold War which will later become part of the podcast.
To commemorate this momentous event we are publishing five Berlin Wall episodes in the next couple of weeks with our episode on the 9th November containing a composite of previous and unheard interviews of how people heard about the opening of the Berlin Wall 30 years ago to the date the podcast is published.
You can enjoy all the episodes here:
The Voices of the Berlin Wall episode used excerpts from the following episodes.